Satlink ILL+Buoy
Technology for Effective Sustainable Longline Fisheries

A MODERN ILL+ BUOY FOR TODAY'S LONGLINE FISHERMEN
Updated with reliable satellite communication technology, ILL+ solar powered GPS ILL+ provides consistent and accurate positions, saving fuel and operating time. If the main line breaks, this can be located quickly with no limitation on drift distance.
Using the buoy software provided by Satlink, a captain can press a single button to command the buoy to turn on a bright flash, allowing the vessel to locate the buoy visually when approaching in the dark.
ILL+ is fully autonomous and uses solar panels to collect energy. There is no need to purchase or replace batteries as the life of the solar powered energy system is almost unlimited.
Robust and lightweight, ILL+ is easy and fully compatible with Satlink's Ocean Services data maps.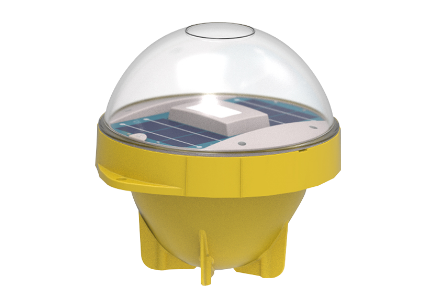 MAIN BENEFITS
・Fishing gear and lines can always be located and tracked based on the attached
ILL+ GPS position     
・The position is secure and confidential, no one can see the position except
authorized users
・The transmitting interval of ILL+ buoys can be modified by the captain
・They can be switched on remotely
・They are solar powered, no need for extra charging equipment on board
・Near Real-time buoy GPS positions, low latency assures responses to
commands or polls within 3 minutes
・They require no maintenance, lifespan is only limited to environmental wear
and tear
・Water resistant to 11 Atmospheres
・Their tracks can be overlaid with Satlink oceanographic map data such as SST,
currents and plankton
・Satlink's oceanography information helps to predict future ILL+ drift direction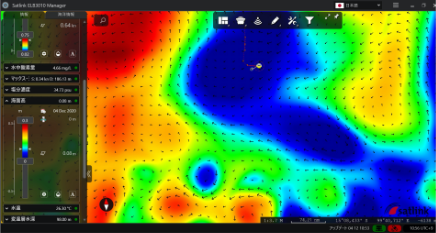 OTHER ILL+ BUOY BENEFITS
・ILL+ buoys are energy efficient and consume low amounts of power
・They are durable and built tough to withstand the marine environment
・Software allows the office to set up geofencing rules for management and
tracking in restricted areas
・The light or flash duration is configurable and programmable deferred switch
on
・Their position and heading is always available & data is stored in secure servers
・Their GPS positions can be received via satellite onboard the vessel and can be
copied to the owner's office and sister ships
・They do not use batteries, are completely lead-free and
environmentally friendly
・ILL+ is powered from the sun's light using highly efficient solar panels, energy
is stored in the internally mounted super capacitors
・ILL+'s design requires no maintenance and does not deteriorate over time
Technical specifications
TECHNICAL SPECIFICATIONS
| | |
| --- | --- |
| Weight | 4 Kg |
| Dimensions | 310 mm diameter x 315 mm high |
| Battery | Battery-free |
| Energy | PV panels and super capacitor to store solar energy |
Operating Diagram